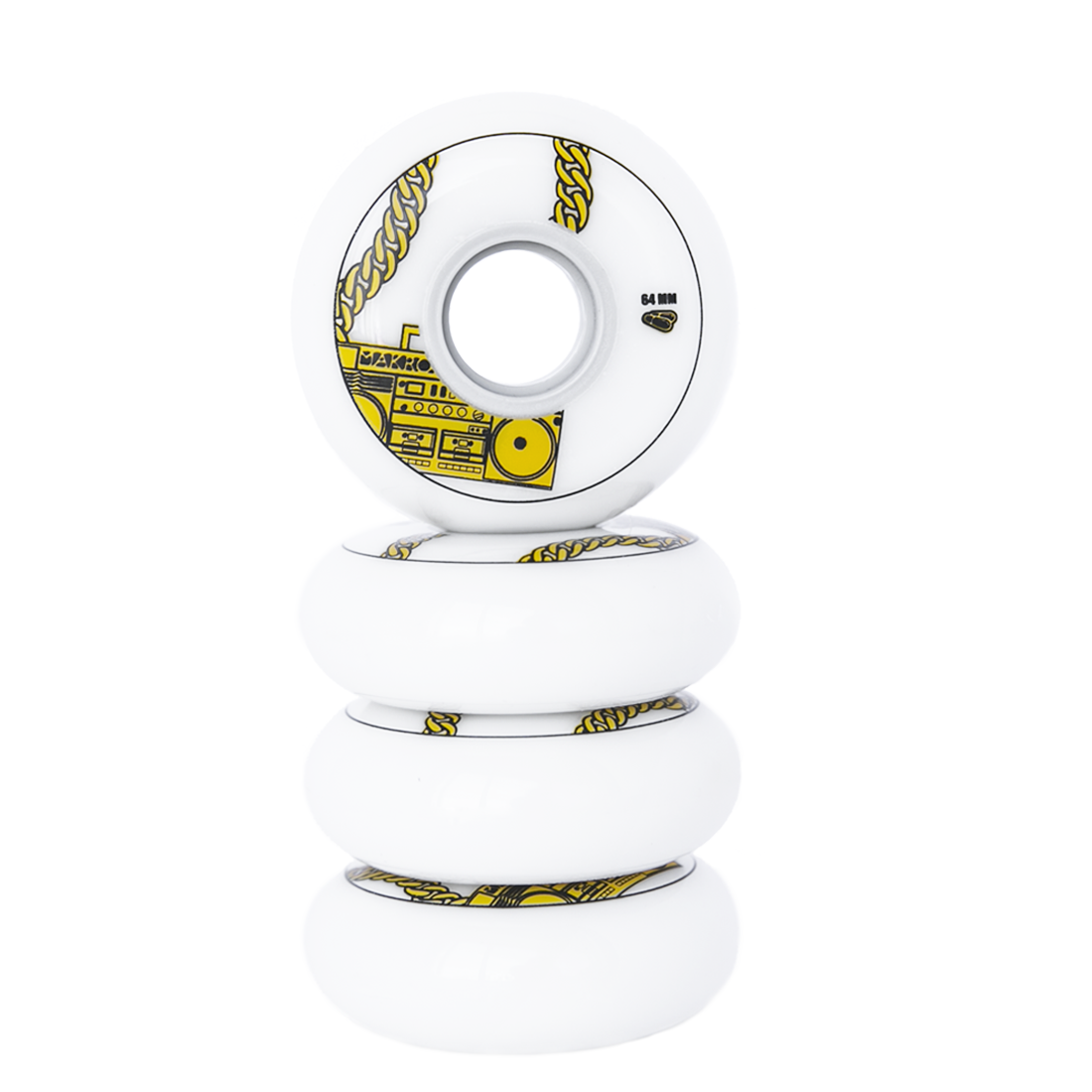 MAKRO 64mm 92A by PILLS WHEELS. The second wheel promodel for PILLS WHEELS and the first for Dima MAKRO Makrushin. Aggressive inline skate wheels.
Set of 4 wheels.
New PU formula
Diameter: 64mm
Hardness: 92A
Rounded profile shape
Color graphics
8mm spacers included
Dima Makrushin needs no special introduction. He has long stood apart in the world of extreme sports. We decided to make his first pro-model as much on the Macro-style as possible, so the wheel size is appropriate. Everything MAKRO! The print emphasizes the ghetto aesthetic, and the rounded wheel profile allows maximum maneuverability even on a non-flat set-up.
PILLS WHEELS is one big experiment. In creating the Macro pro-model, we aimed for a rigid polyurethane wheel that would give speed and manoeuvrability but still be an aggressive rollerskate wheel. We used a closed hub from aggressive and a rounded profile more typical for freeskate wheels.
We recommend the MAKRO 64MM wheel flatsetup to maximise the properties.
Which UFS-frames support 64 mm wheels?
Ground Control MEGA
Kizer Slimline 2
Kizer LEVEL 3
Ground Control BIG
The above are the frames that will fit 64mm for sure. But wheels can also be fitted to smaller diameter frames if desired. Everything is determined by the construction of the boot.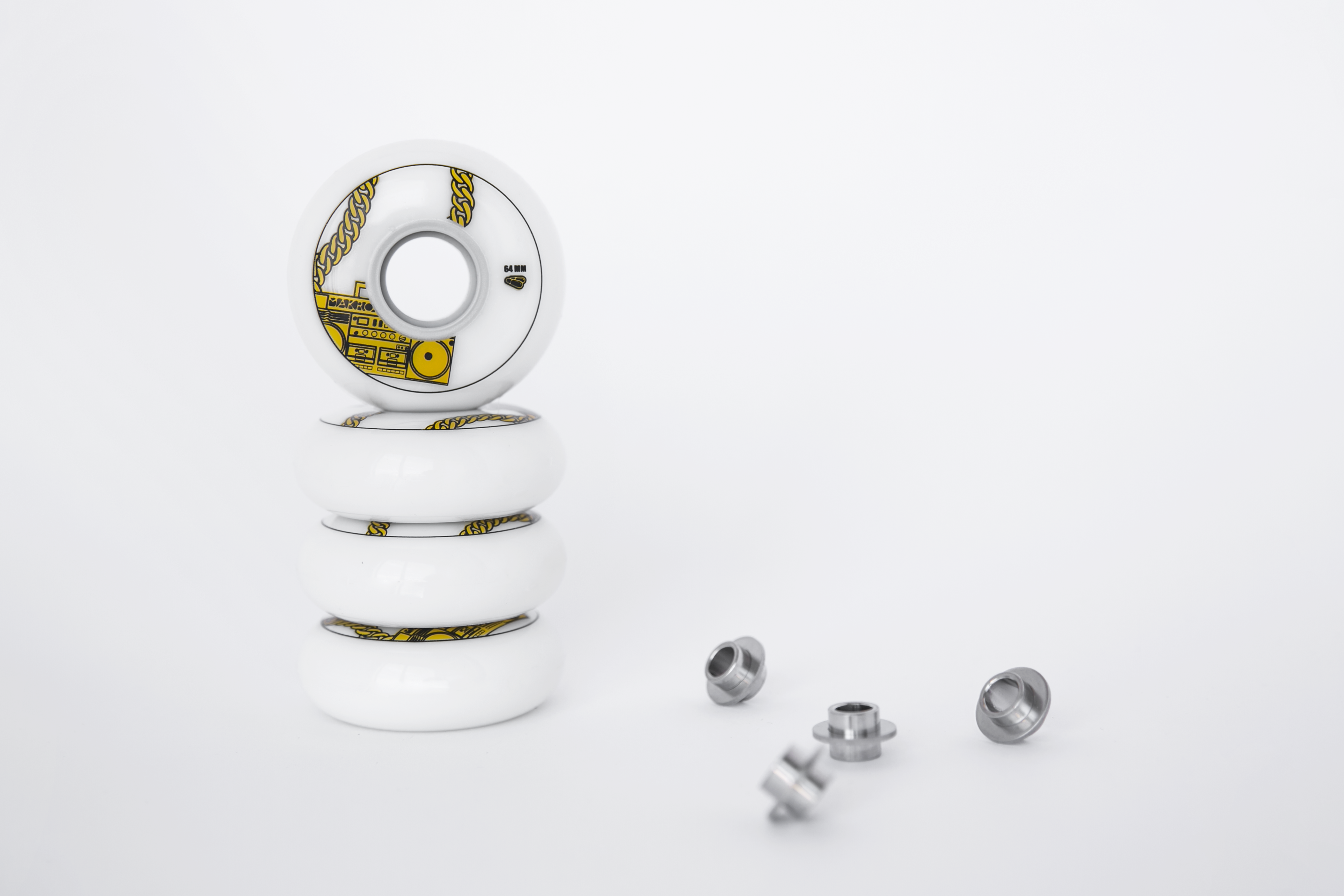 Dima Makrushin's 64 mm wheels are suitable for fast park and street riding. They have a smaller contact area and a medium diameter, which ensures a longer rolling distance.