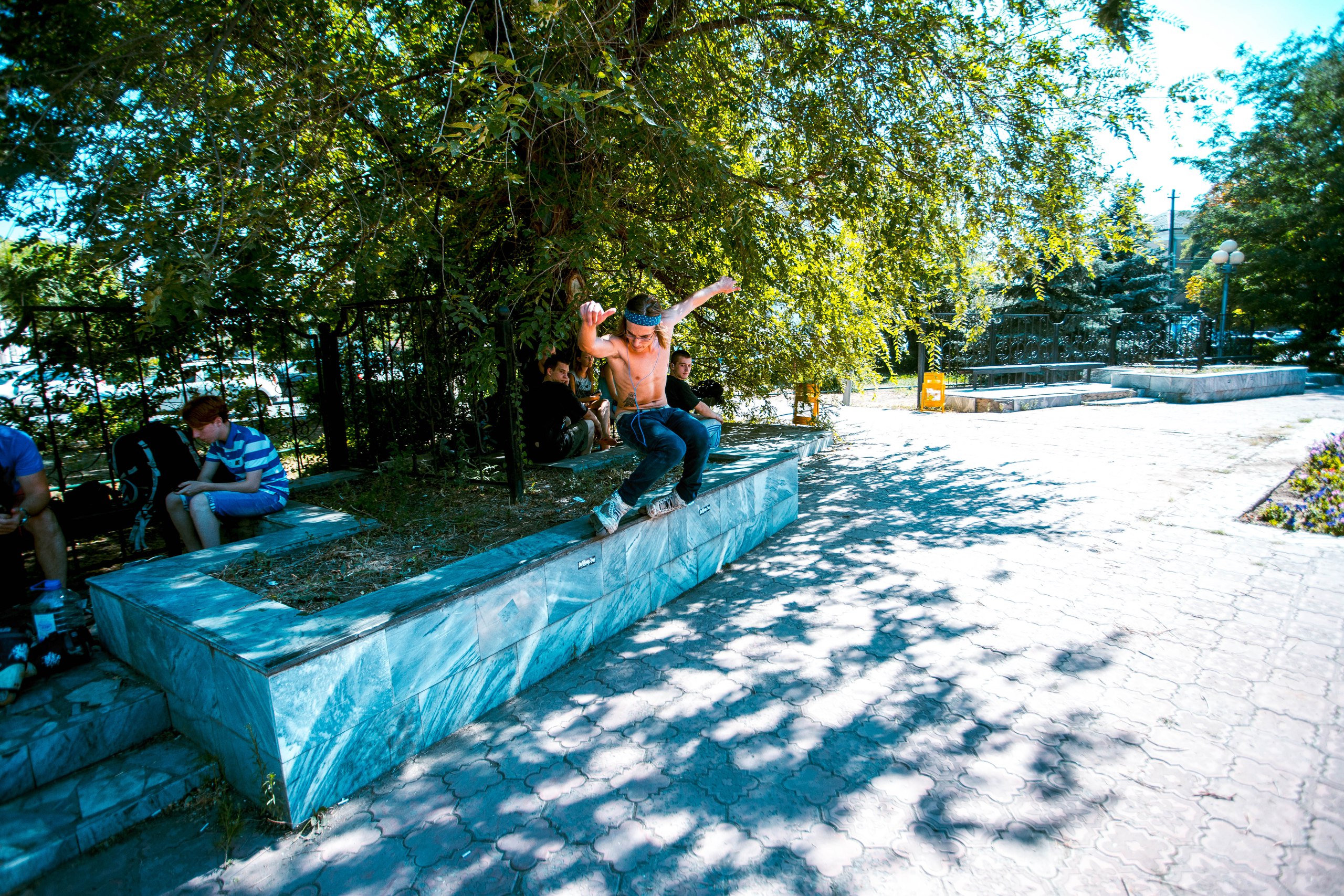 Vova Turkin is one of those pro-riders who breaks into completely different spots. No wonder, because he loves to travel and sometimes finds himself in new places full of skate architecture. He's also constantly participating in various contests, often taking first places. And although he is not very fond of, for example, chrome rails, he still confidently fells himself on such rails, if they have been chosen for the contest.
Vova is not very fond of stereotypes, constantly experimenting and trying different roller sets. Whether it's very small wheels and antirockers or a 64 mm flat – it doesn't matter! Turkin knows how to have fun on his skates.
We've released Vova Turkin's model wheels in the 2019 collection.
Use the promo code TURKIN on checkout to get 5% discount on your whole order and support Vova Turkin.