At the end of 2013, the idea of creating a Russian brand of wheels for aggressive rollers, PILLS WHEELS, appeared. In fact, the first thoughts appeared much earlier. But at that time it was hard to imagine that 5 years later our team would not only grow so much, but even go beyond the borders of Russia.
We present you the PILLS WHEELS 2019 collection of wheels for aggressive rollerskating. With the release of these 7 models we mark a new, better era of Russian rollerblading.
This collection is out of stock.
Click here to buy aggressive inline skate wheels from other collections.
In 2019 we decided to release pills for all tastes. These are Nikita Sergeev's KAMAZ 57MM, Vova Turkin's TURKIN 57MM and Kirill Kochetkov's 59MM pro models, as well as some more cool models: FACE 57MM, BOMB 59MM, and in order not to limit ourselves in millimeters, we also messed around with TRIPPY WHITE 64MM and its little brother TRIPPY BLACK 64MM.
Nikita Sergeyev's KAMAZ 57MM Rolling Wheels
Nikita Sergeyev has been supporting PILLS WHEELS for a very long time. During this time he managed to shoot some very cool videos together with his local homey Max Shirokikh. By the way, it was Max together with Nikita who set the tone for the first promo. Geometric shapes, minimalism, understated style. A little bit of optical distortion.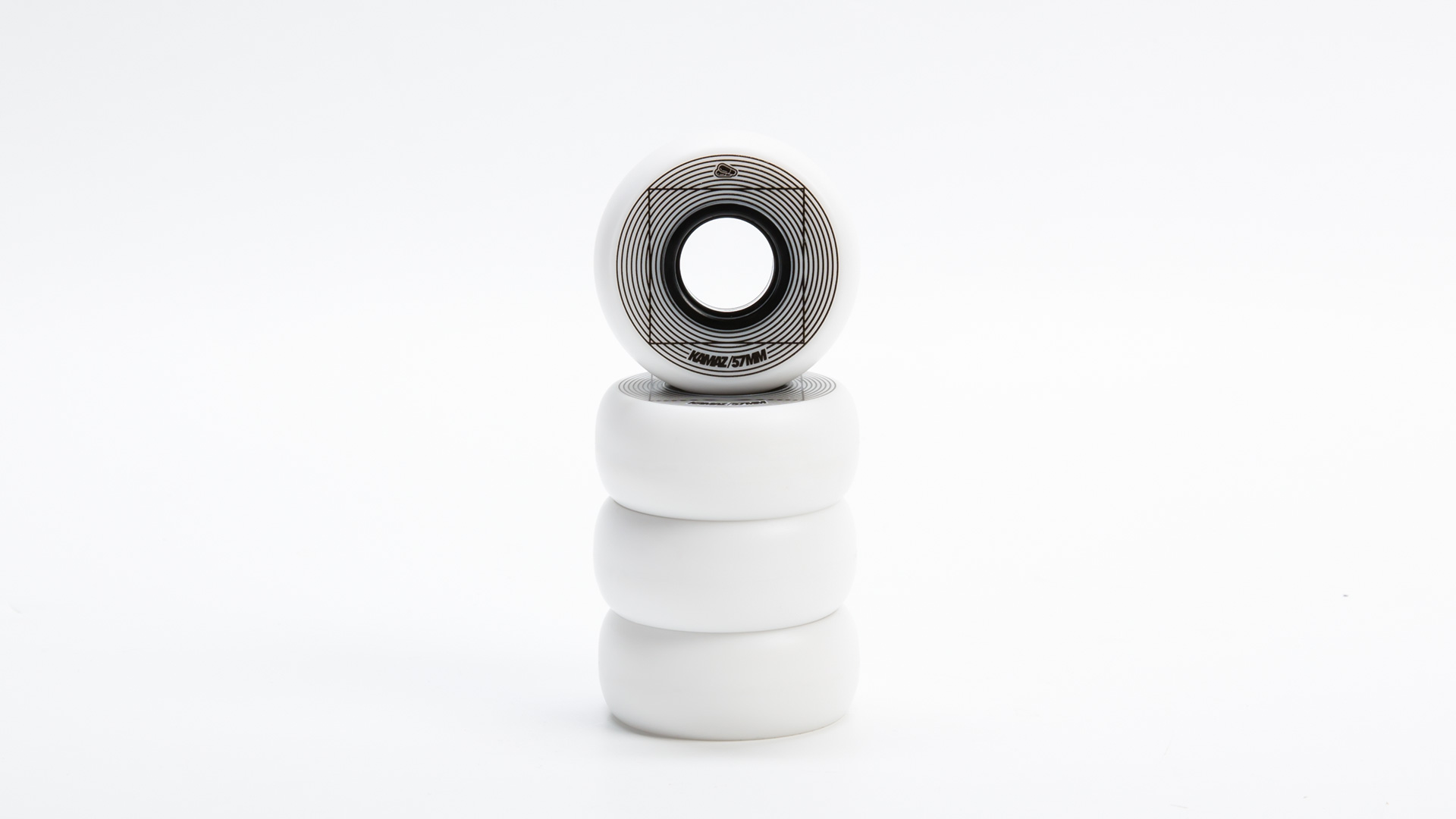 Wait, is that really a flat square? Don't ask me how to unsee it, but it really is.
Nikita Sergeev's first pro model is a 88A hardness, 57mm millimeter, and austere design design. It hasn't come out of illusions!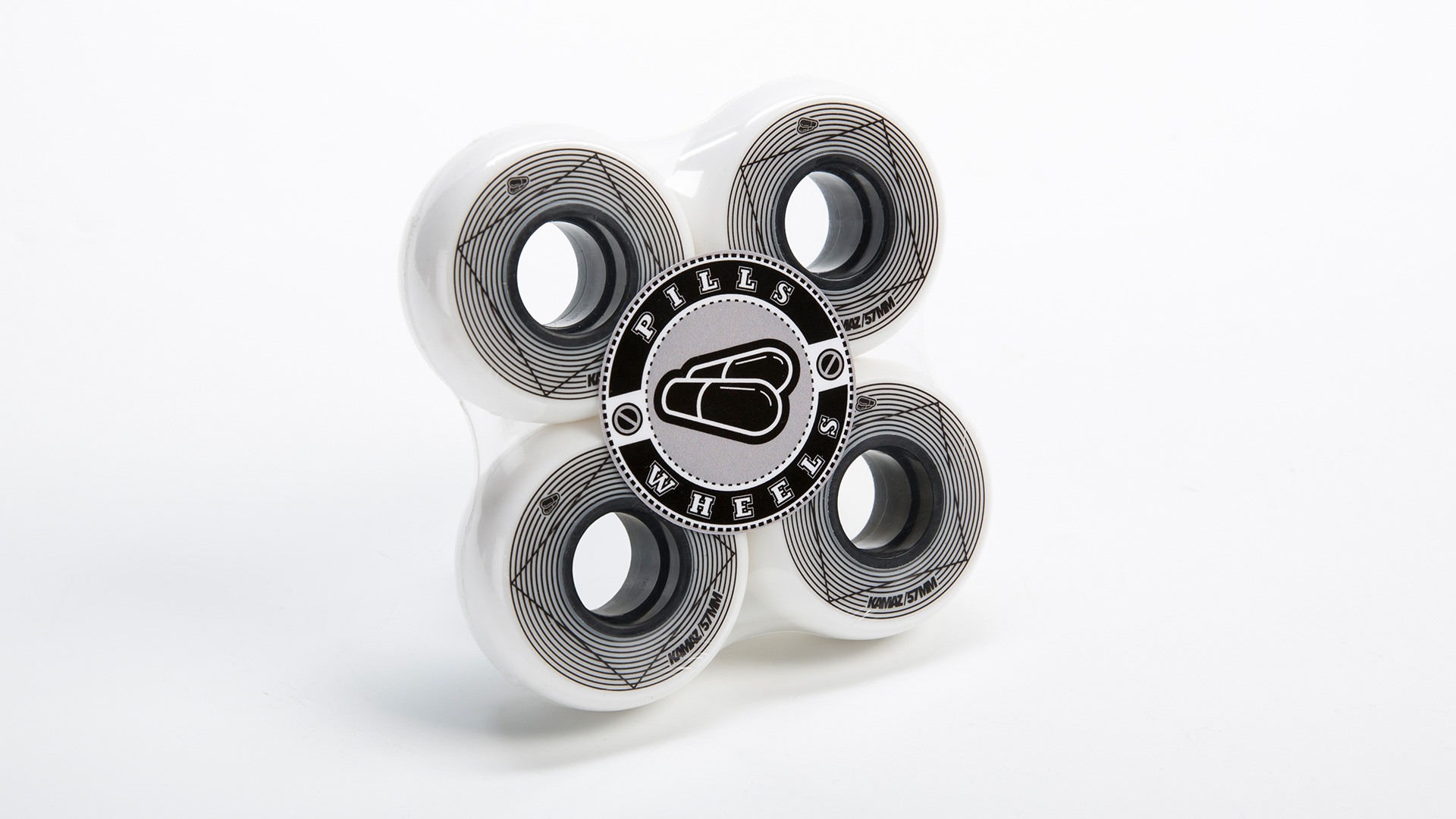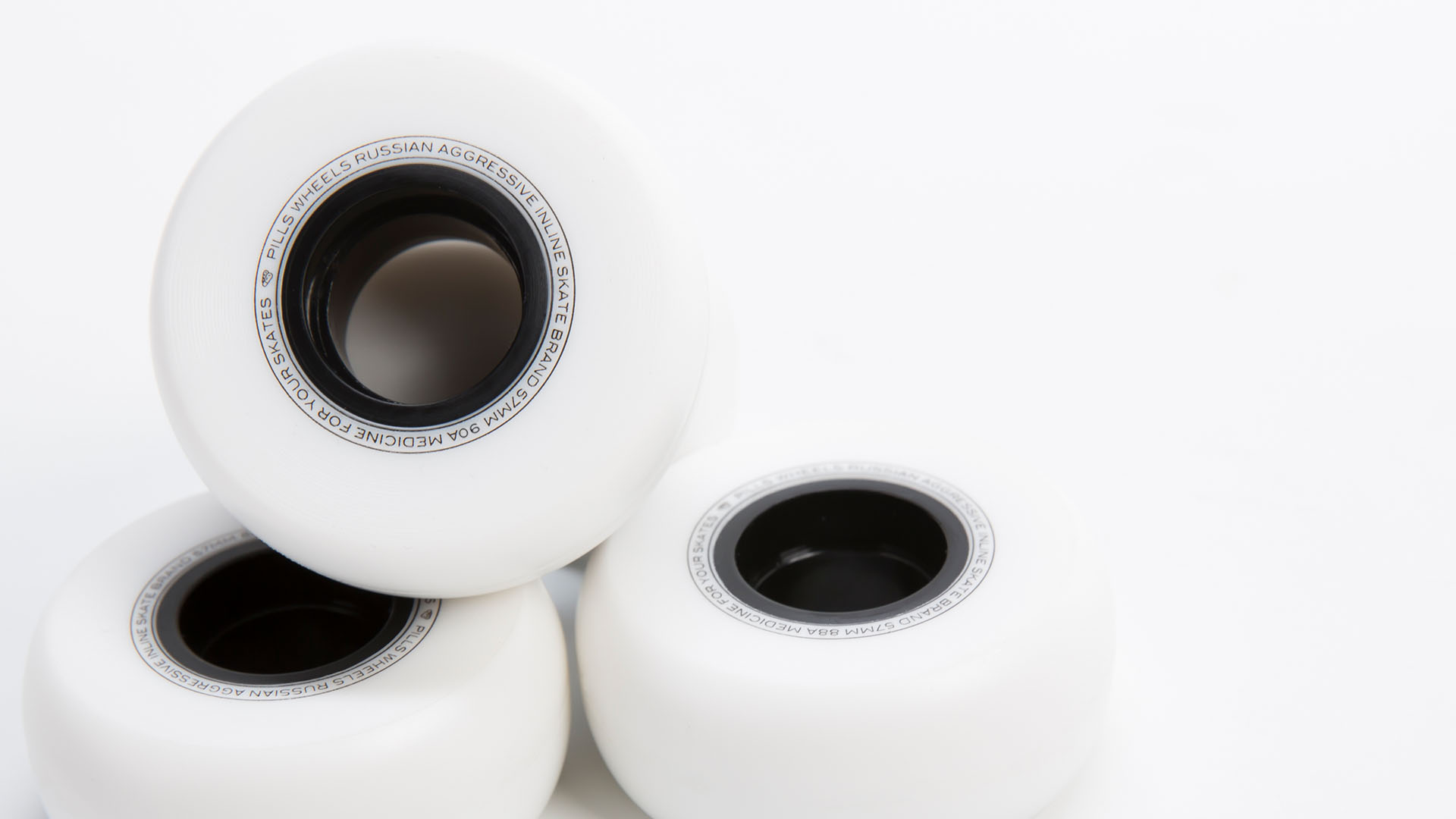 Inline skate wheels KAMAZ 57 mm 90A
Vova Turkin's TURKIN 57MM Rolling Wheels
.
Vova Turkin has been riding on PILLS WHEELS for a long time now. This technical pro never ceases to amaze. His enthusiasm is always more than you could ever imagine. 100% committed to aggressive inline skating years ago, Turkin continues to build power, style and control.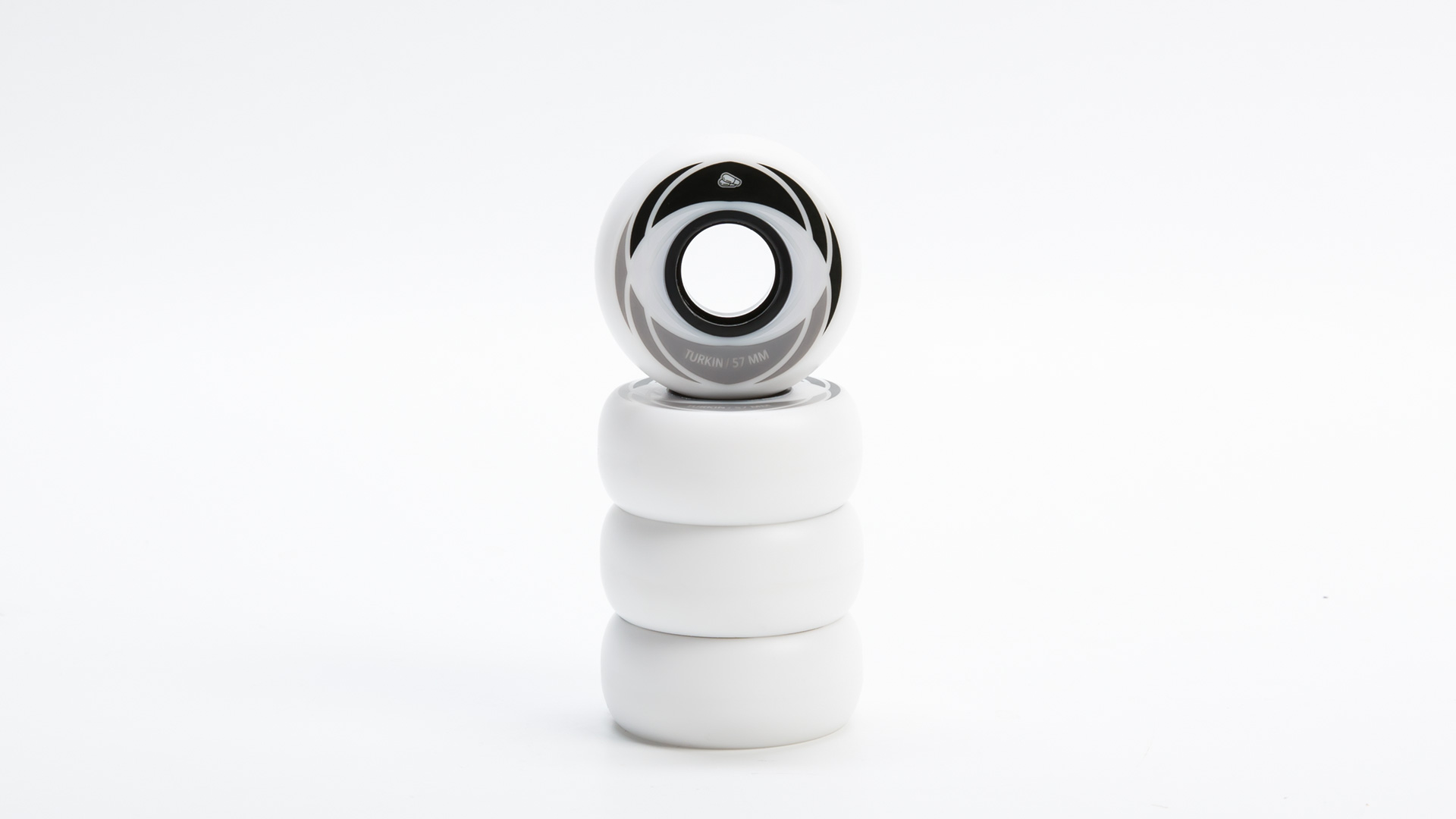 We couldn't miss our chance and decided to celebrate Vova Turkin with his first promo in 2019. Actually, we should have done it much earlier. But that's how the stars worked out, so we're giving this world his signature wheels for aggressive inline skates only now. We couldn't miss this chance.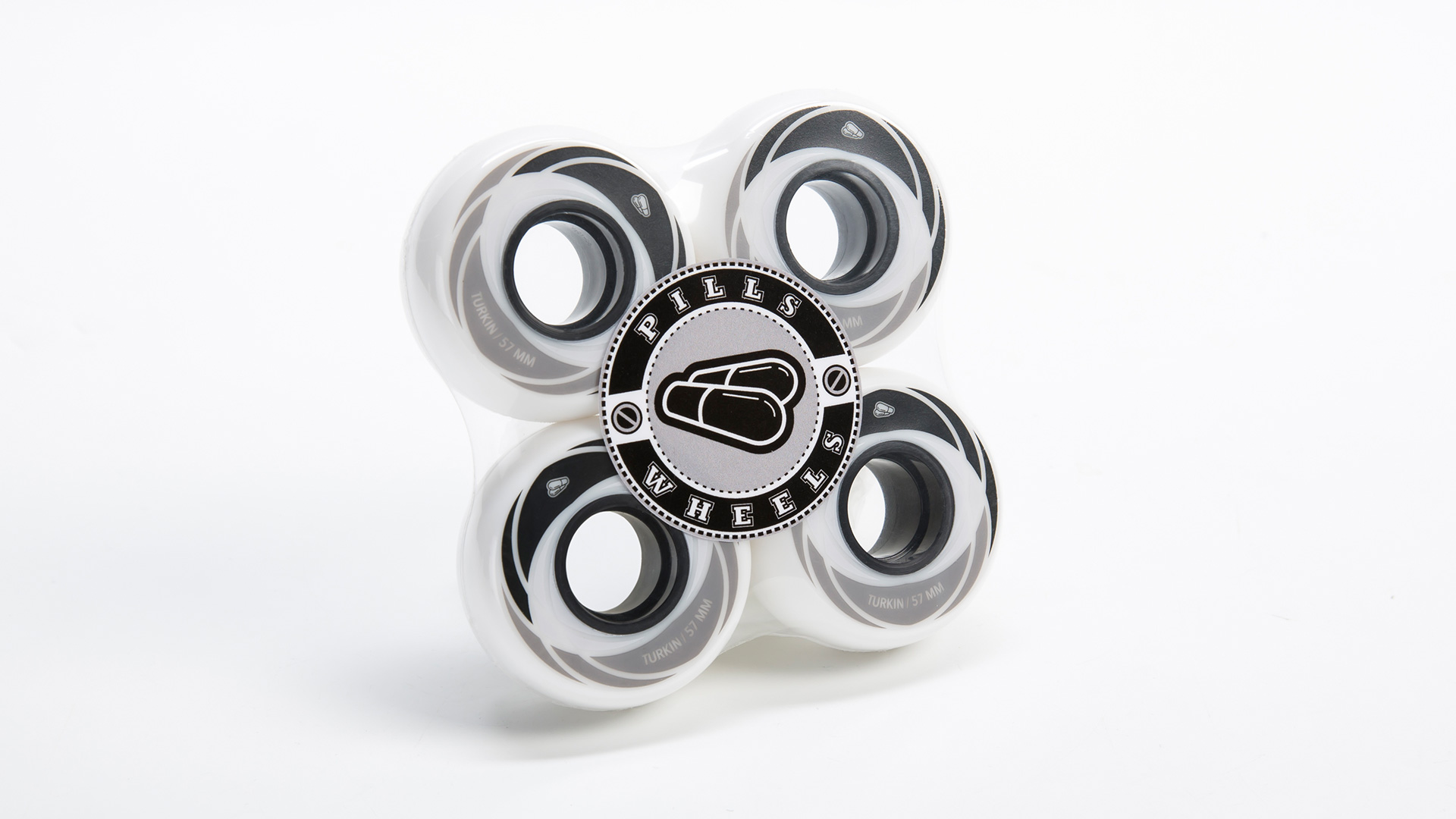 Now Vova is into big 64mm wheels, but of course the aggressive 57mm wheels are still a classic for him. And they symbolize him very well.
Inline skate wheels TURKIN 57 mm 90A
FACE 57MM roller wheels
.
When you put a bearing in your wheel, it's like you're feeding it. What could be more fun than feeding your wheels bearings with a face on them!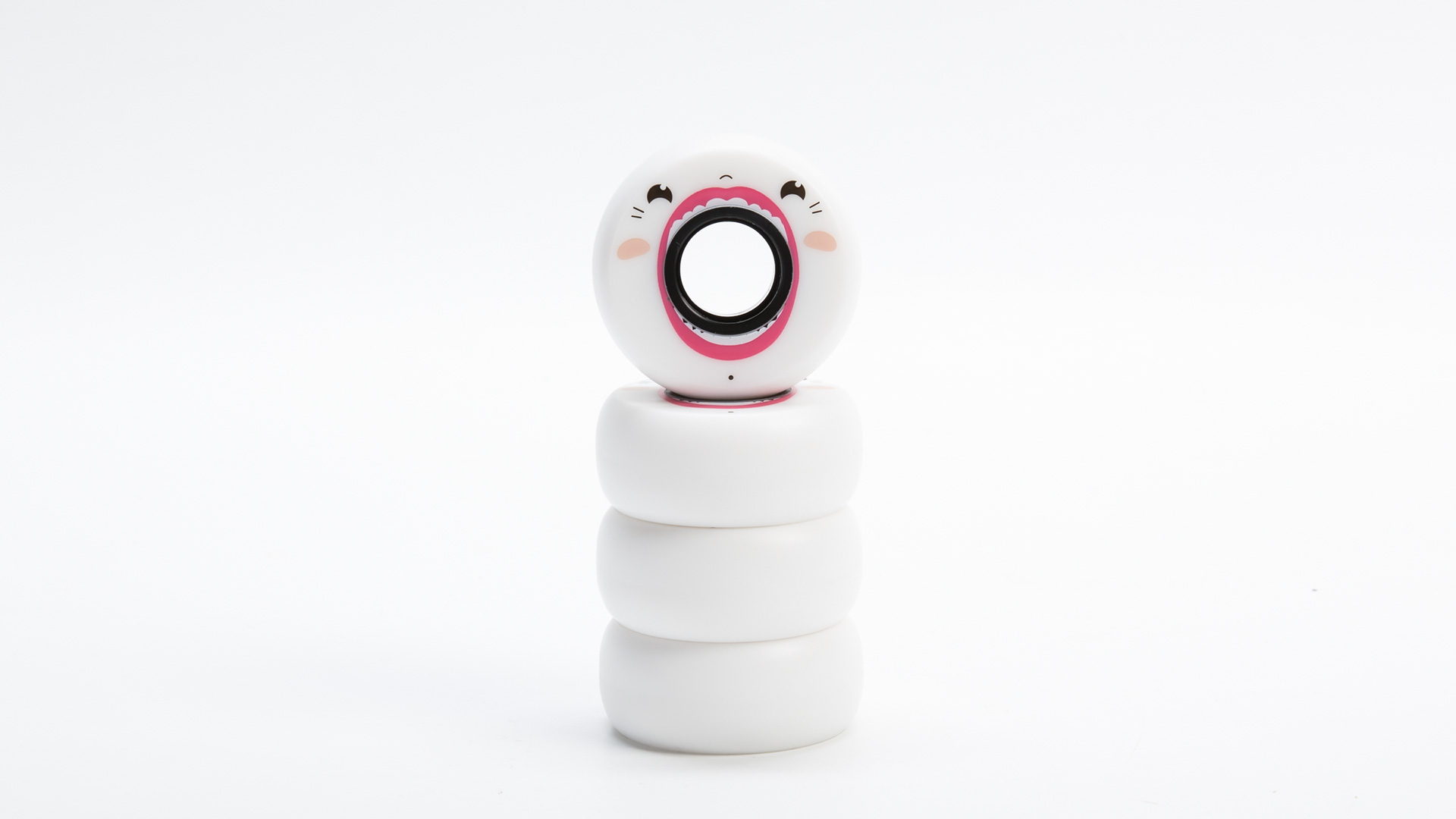 Just feed all your bearings to these wheels and go skate street or skatepark. How nice that you can also ride on these wheels!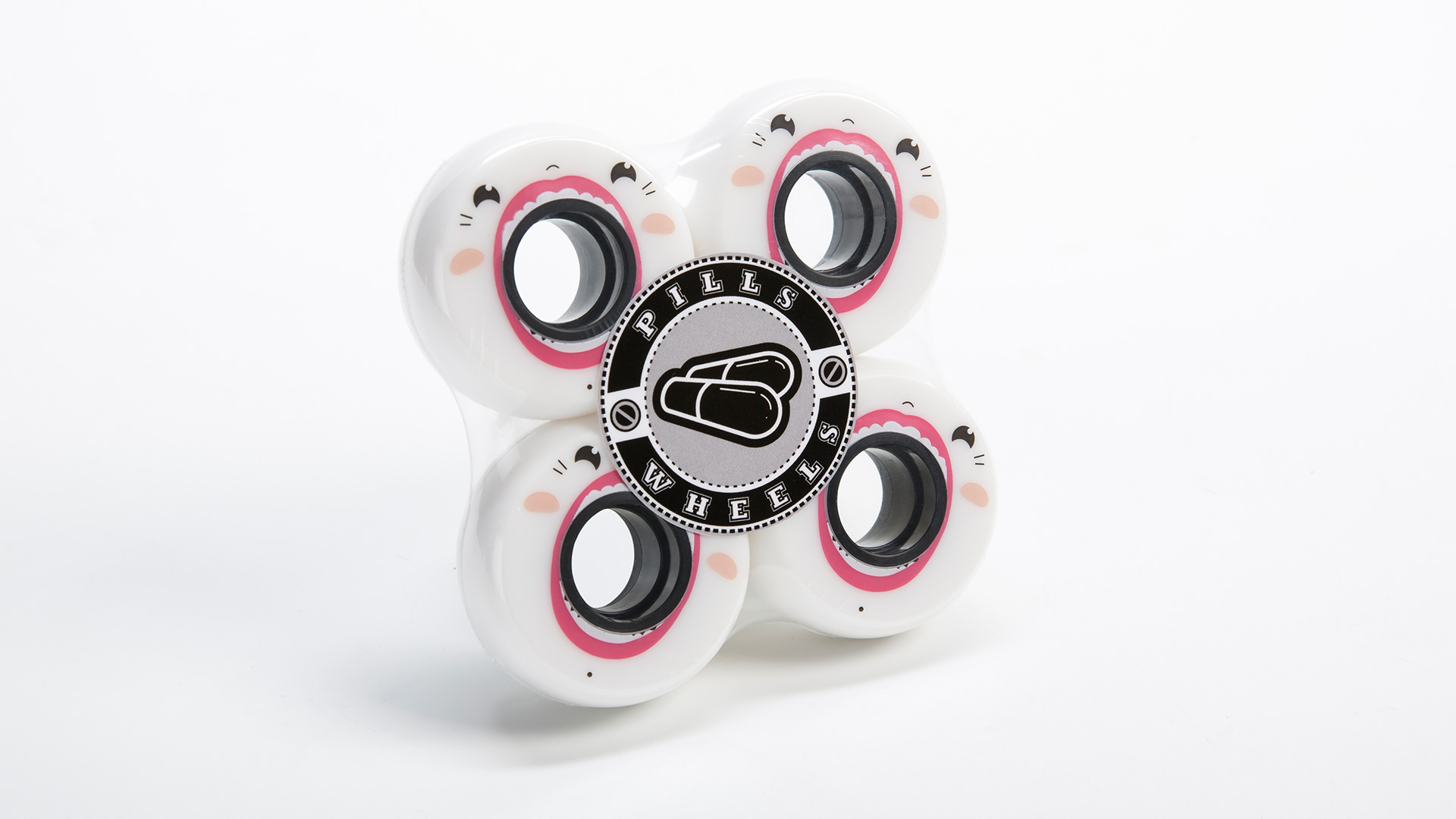 Inline skate wheels FACE 57 mm 90A
Aggressive inline skate wheels promodel KK 59MM
.
Not so long ago Kirill Kochetkov joined our team. And now we're already releasing his first promo model of his signature wheels KK 59MM for aggressive skating.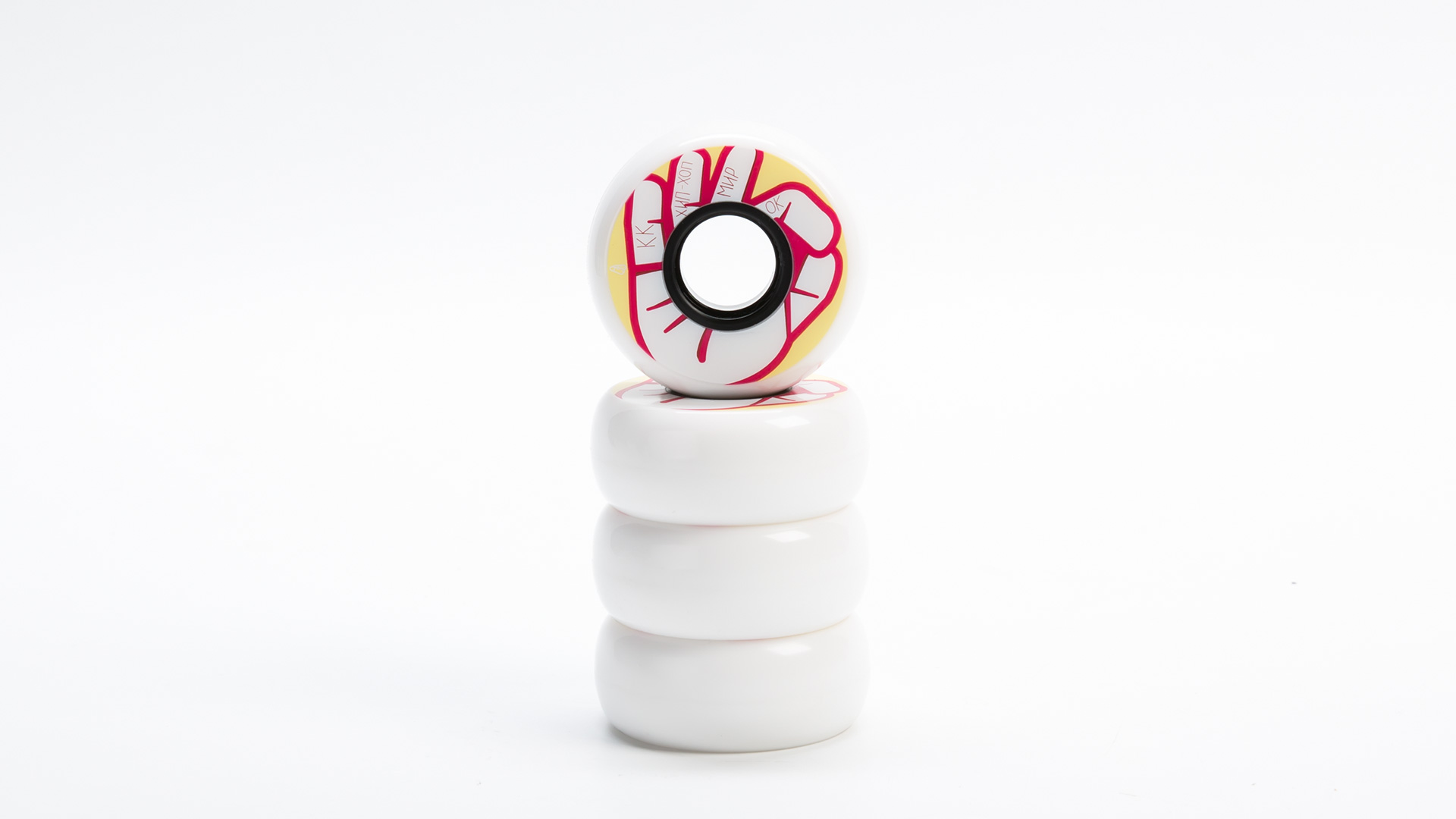 Everything is OK with this wheels! 59 mm and 90A hardness.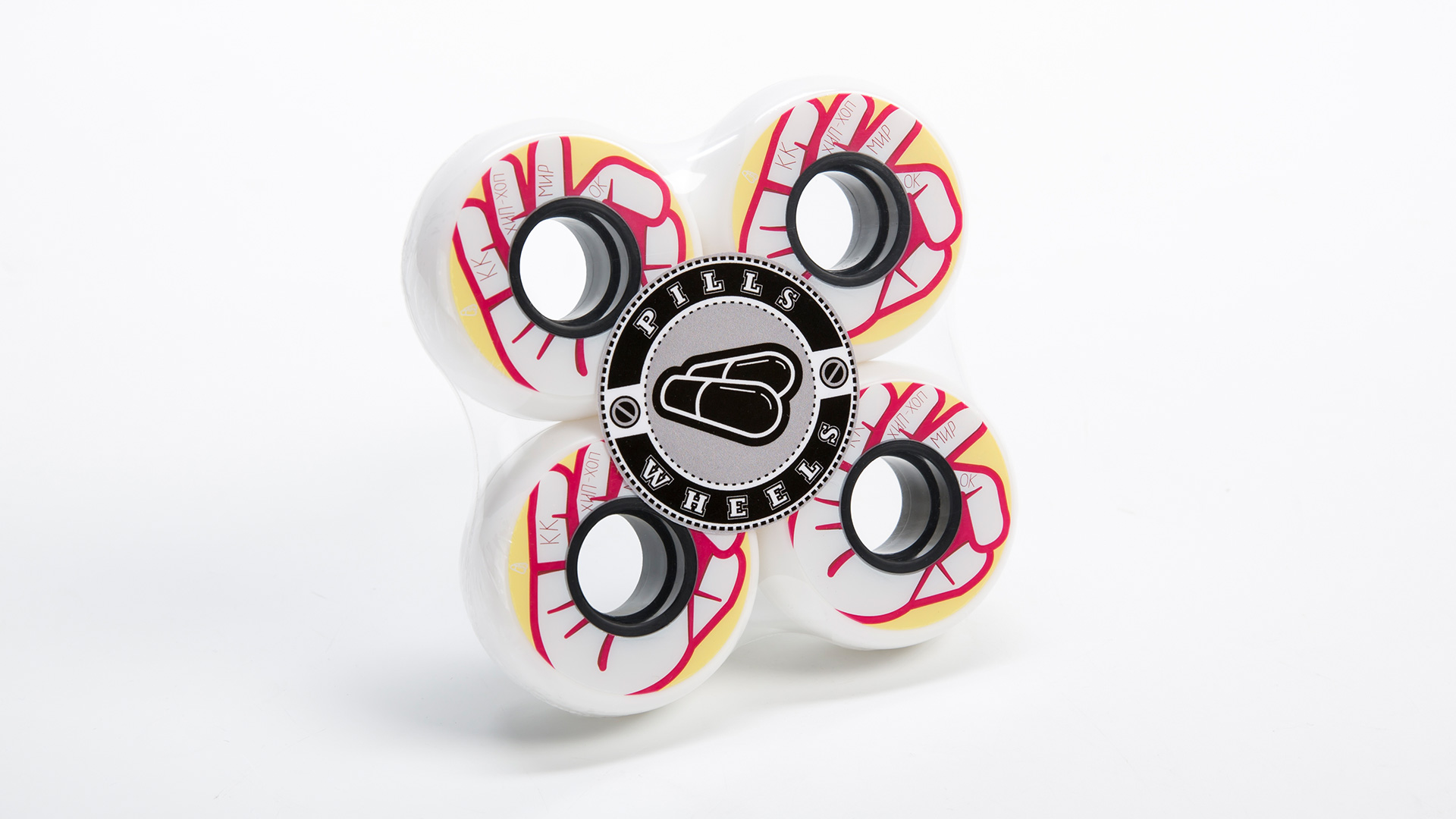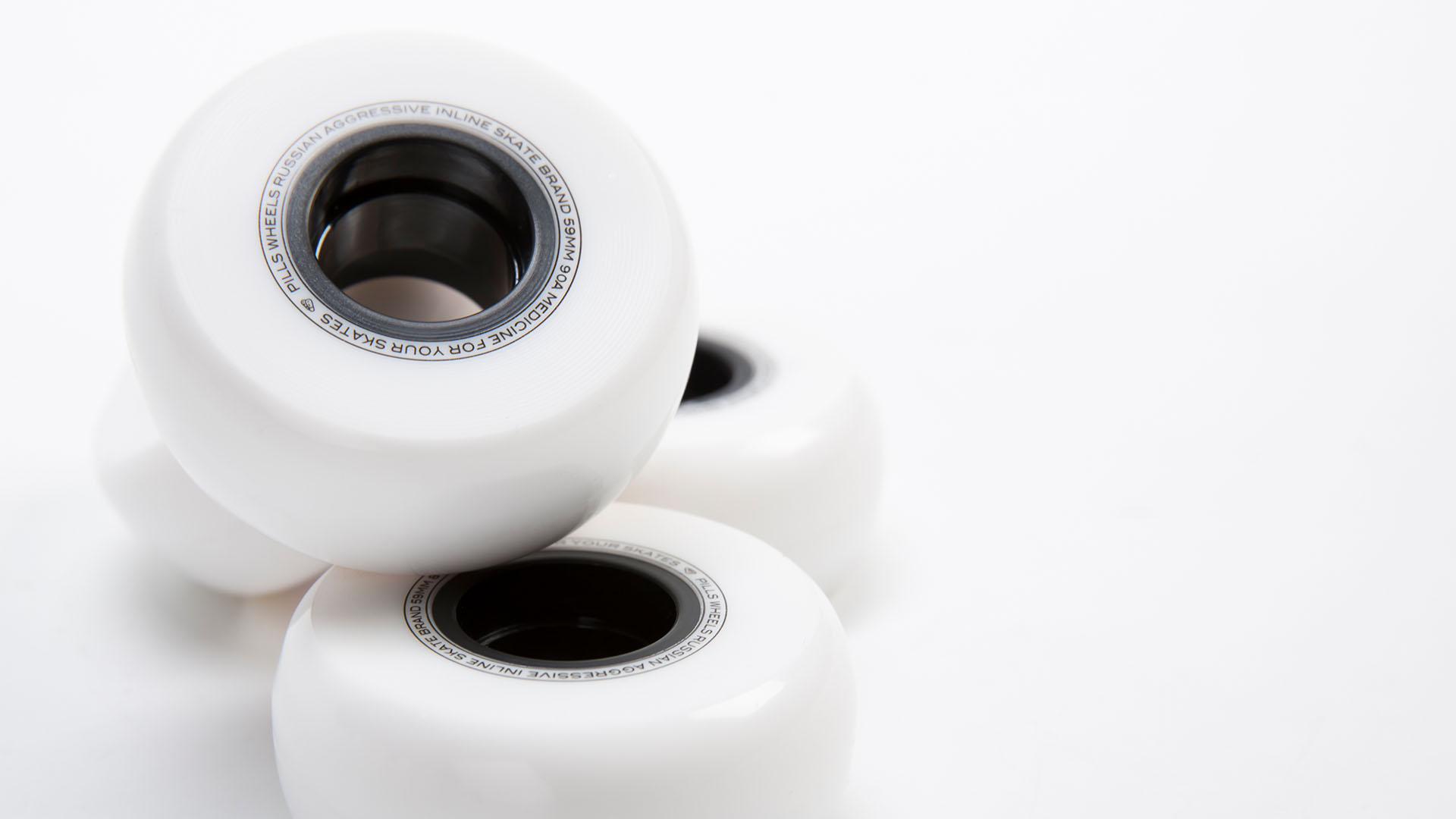 Inline skate wheels KK 59 mm 90A
BOMB 59MM inline skating wheels
.
This is the bomb! A really explosive design. Everything to unleash the hottest tricks on these speedy and stable pills.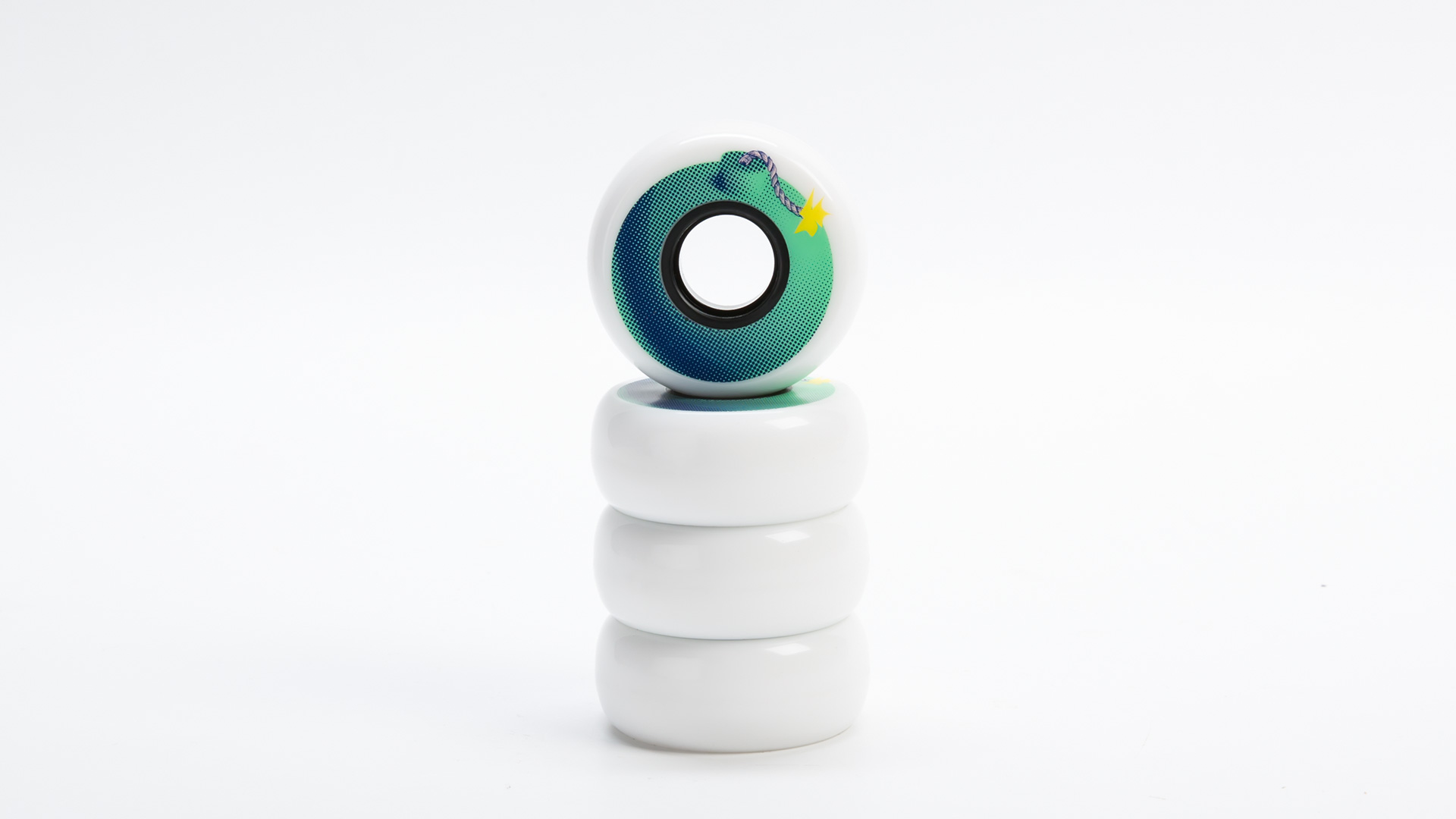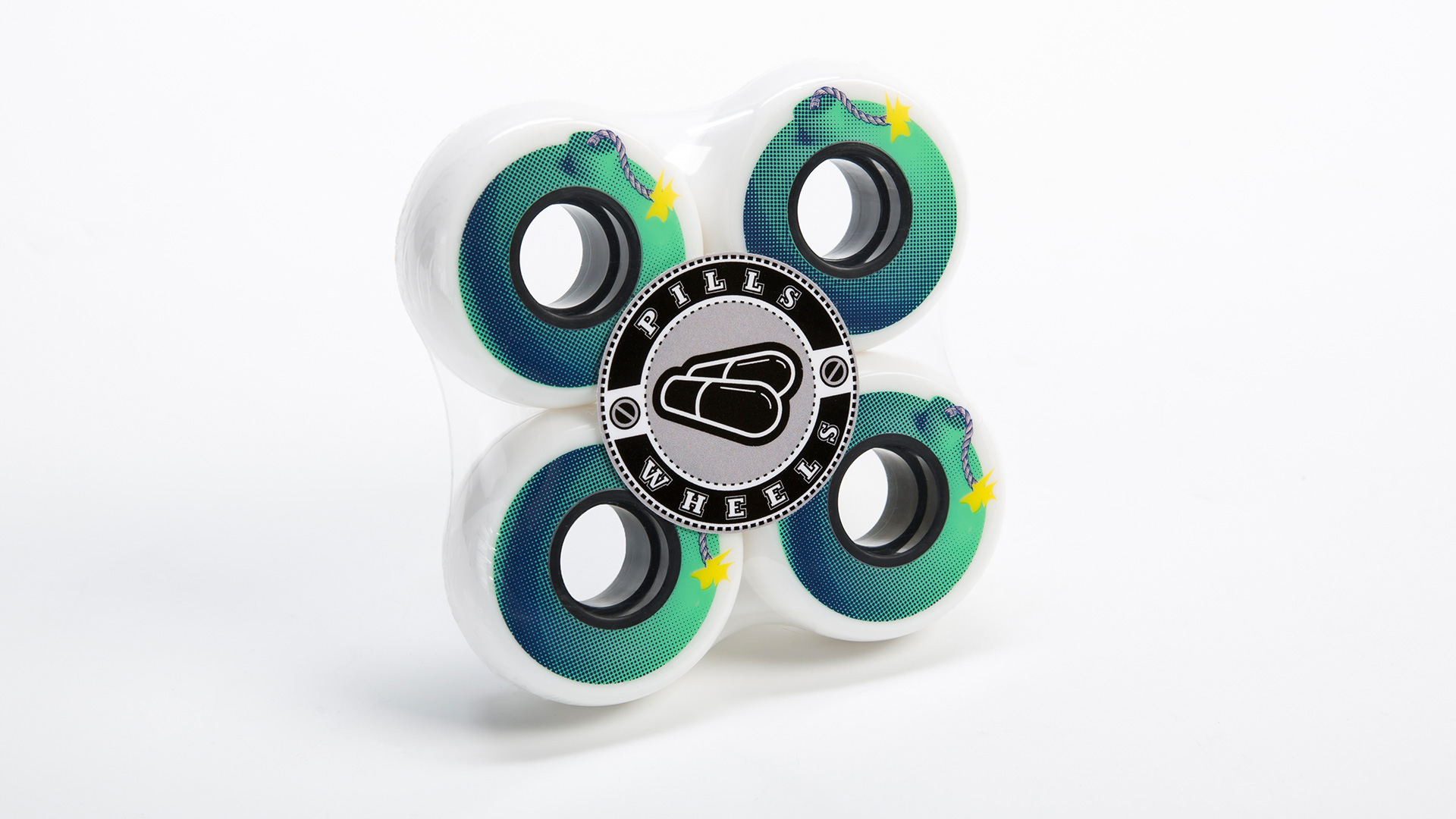 Inline skate wheels BOMB 59 mm 90A
TRIPPY WHITE 64MM inline skate wheels
The wheels for the Trippy White rollers with a diameter of 64mm. Their rounded profile allows for more maneuverability.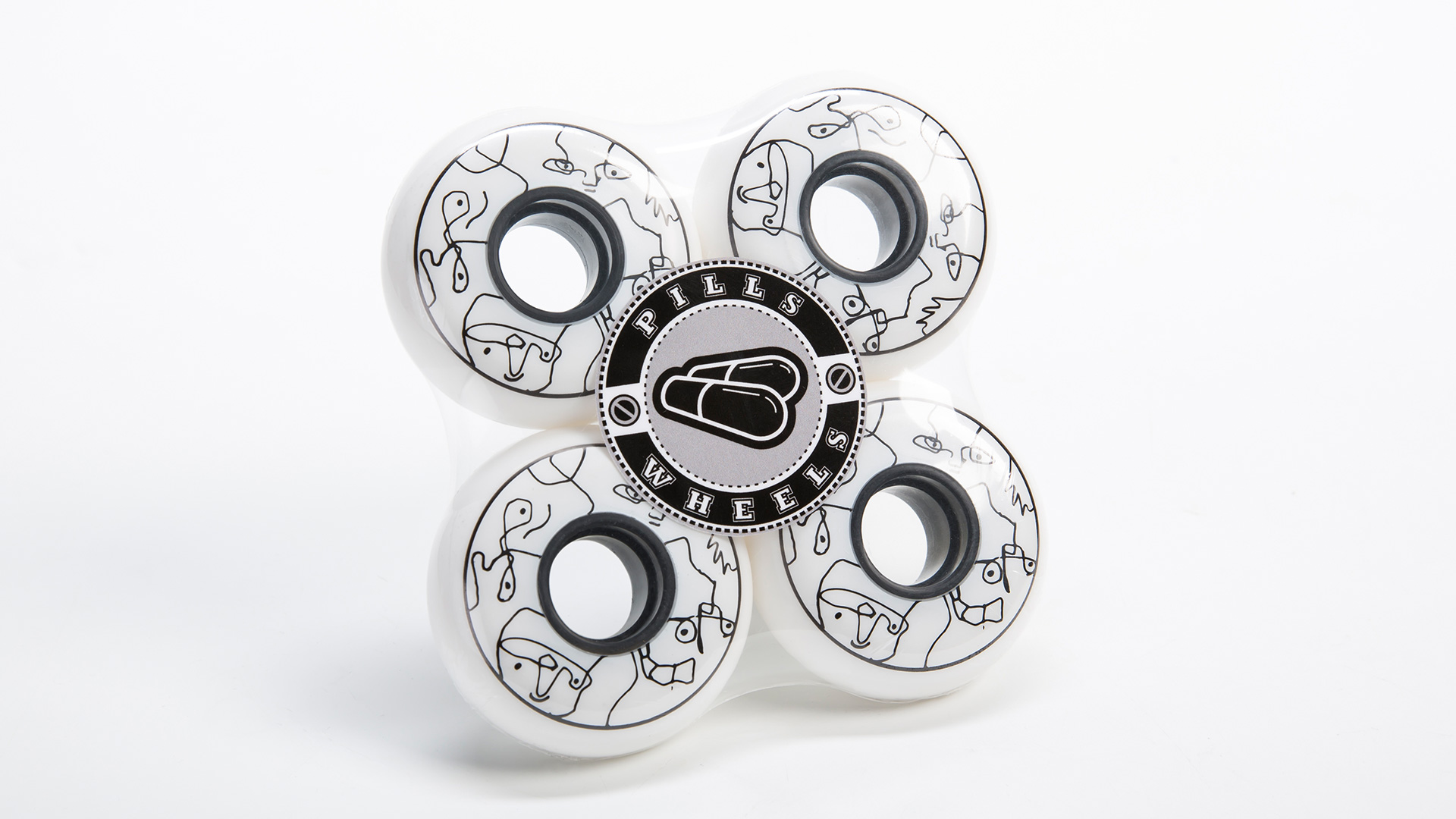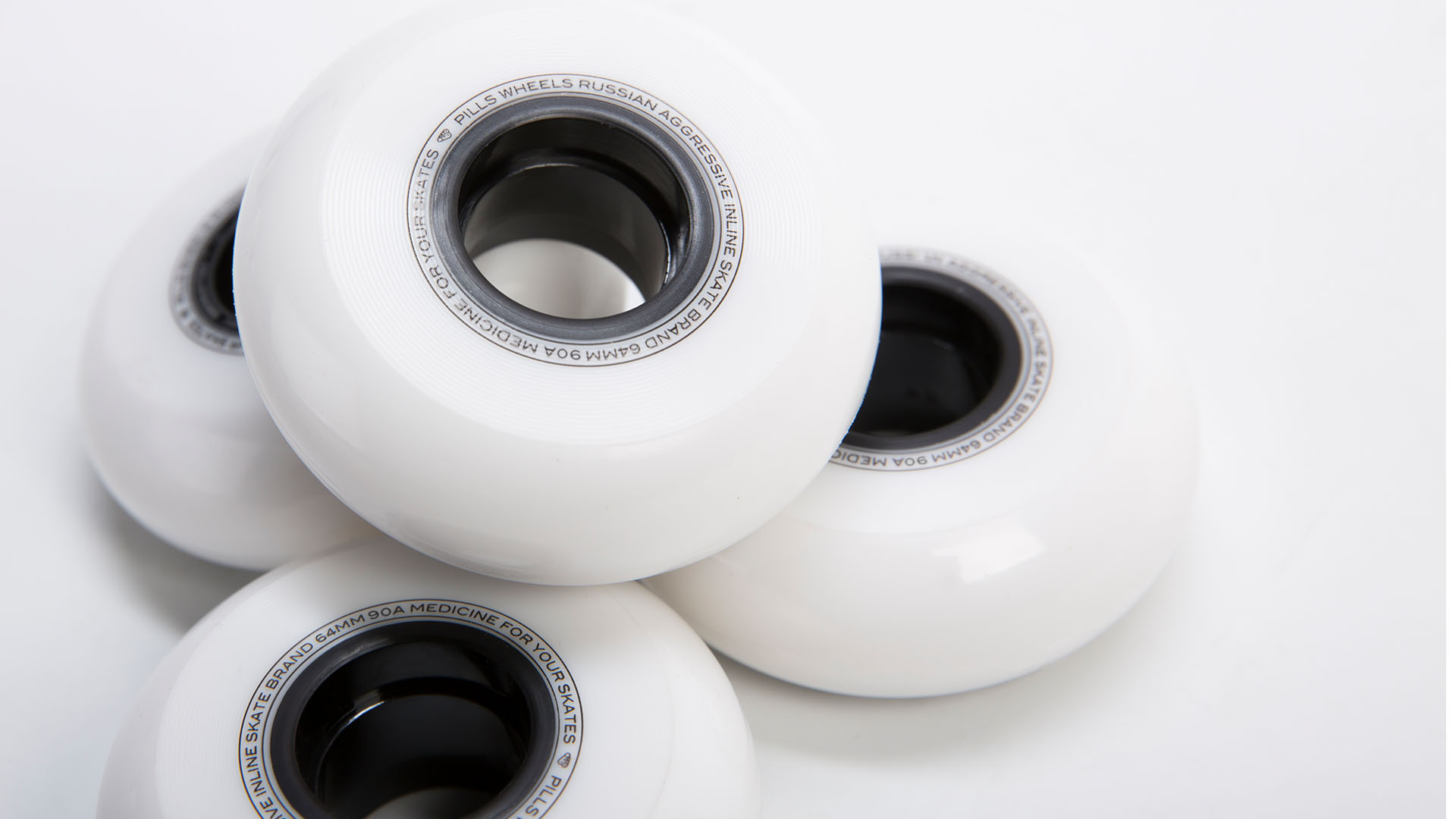 Inline skate wheels TRIPPY WHITE 64 mm 90A
Колеса для роликов TRIPPY BLACK 64MM
Trippy Black – это черно-белый вариант Trippy White. Всё те же 64mm и жесткость 90A.